Kirksville, MO – The Truman Men's Club Soccer team beat Southern Illinois University-E (SIUE) 2-1 to take home the first Truman F.C. Spring Classic title Sunday.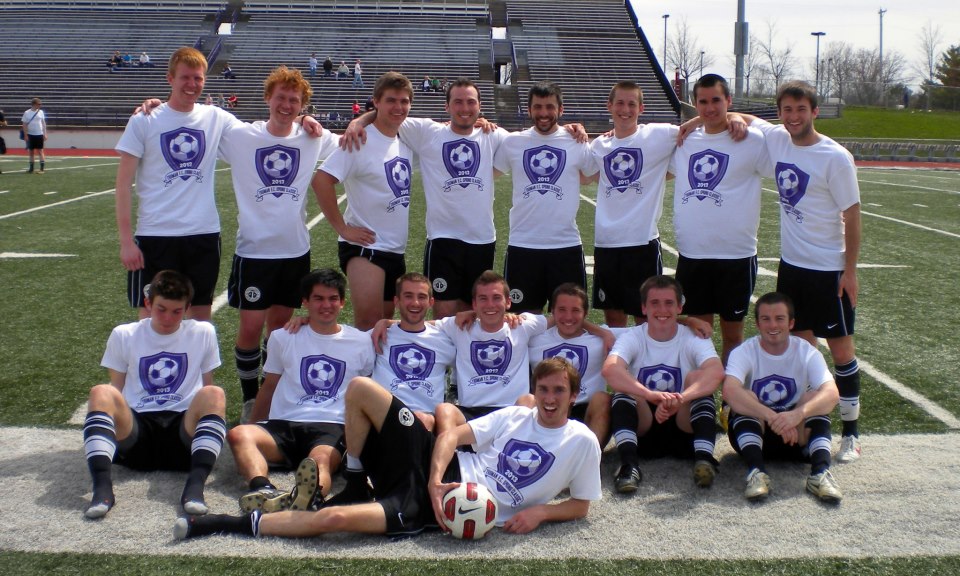 With the tournament beginning Saturday, Truman split its team into two groups (Truman Black and Truman White). Truman Black earned a 3 seed going into the semi-finals by holding a 1-1-1 record in round-robin play. Truman White earned the 2 seed, earning the same record as Truman Black, but winning the tiebreaker. Oddly enough, the two Truman squads faced off against each other in the semis. With two goals from senior Curt Ooton and one from junior captain Tyler Payton, Truman Black entered the finals. SIUE beat Saint Louis University (SLU) 1-0 to earn their spot in the finals.
Starting the game with great intensity, Truman went up 1-0 with a near post header, from senior Mike Pierro, off a corner kick. Much of the first half was dominated by Truman, despite not being able to add to their lead. SIUE came into the second half scoring off an unreal chip shot over keeper Mark Anderson, falling into the back of the net. With time running out, both teams remained at 1-1 with overtime to follow. Off of a corner kick, senior captain Mike Manougian made the far post diving header for the "golden goal" victory to mark Truman as tournament champs.
Not a bad way to end the first Truman F.C. Spring Classic. The club team looks forward to next year's tournament as well as next week's Ed Chartrand Tournament at Kansas State University.